13, Ashe Street, Clonakilty 023 8834302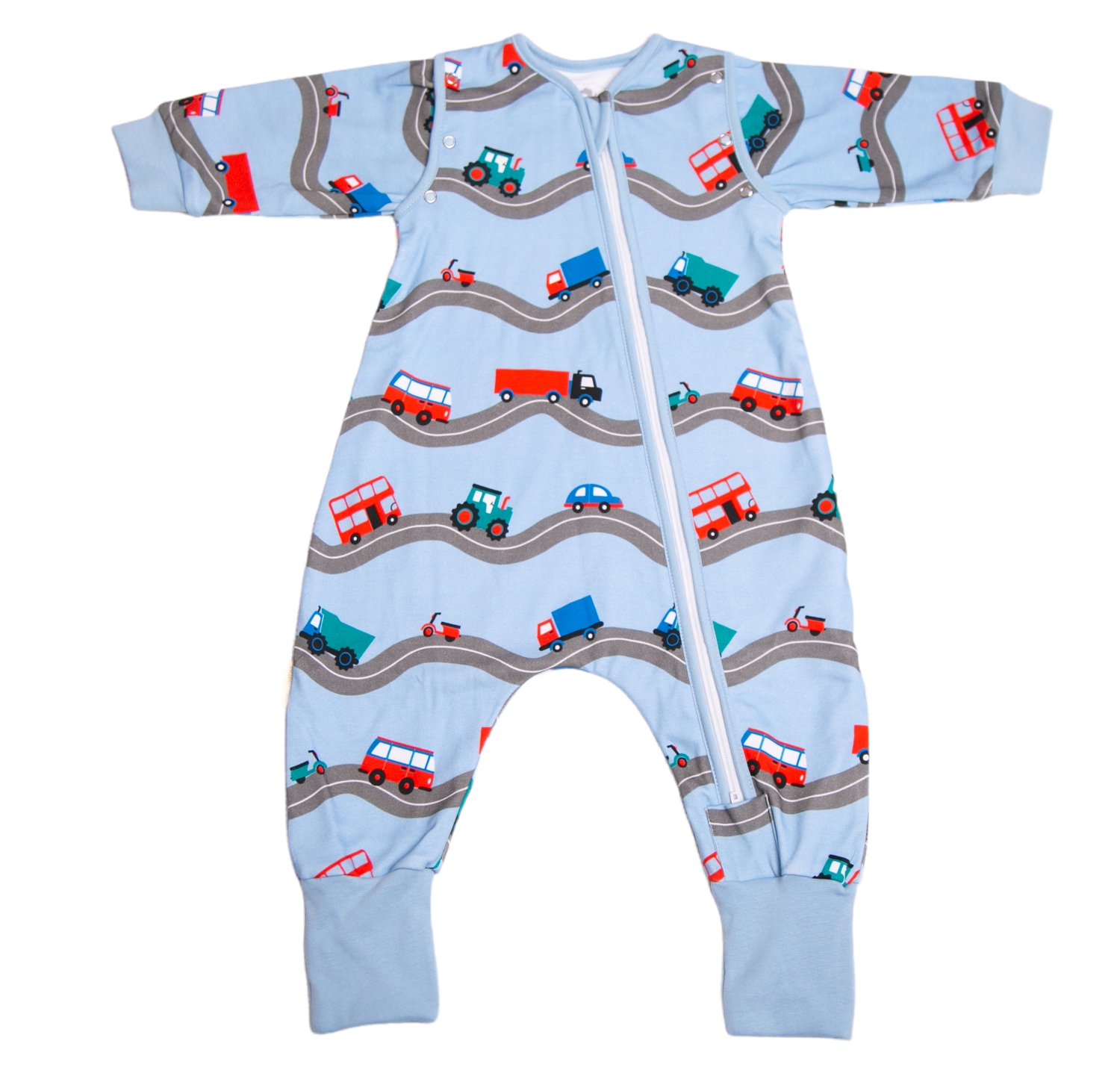 Babyboo Snuggle Boo " On The Road again "
SKU SnugglebooRoad
Taras ChildrensWear Clothing
Product Details
Gorgeous New Suggleboo Sleepsuit comes in Beautiful presentation Box . The Sleeves are detachable and attached using nickel free poppers
Sleepsuits are 100% organic cotton on the outside and 100% organic cotton lining
It zips from the top down and has a cover at top and bottom to avoid baby accessing the zip
This version has fold over function on the feet so you can enclose feet
We recommend you wash at 30-40 degrees and tumble dry on low heat
We recommend you do not use any other blankets or covers with the snuggleboo
We always recommend you put baby to bed with their feet to the end of the cot or crib in line with safety recommendations
Please ensure your baby does not overheat and remove sleeves if necessary
The 1 tog SnuggleBoo suit is suitable for rooms from 18 degrees to 24 degrees
Our snuggleboo sleepsuit is 1 tog and is recommended from 6 months to age 3. With organic cotton you can be sure only the best fabric touches your little one's skin.
The SnuggleBoo suit is in the shape of a babygrow but with a tog rating to ensure extra warmth it's ideal for little ones who like to have their feet free to move about. These suits have detachable sleeves and a long zip running from the neck to foot where it can be covered away from little fingers. Opening from the end upwards ensures an easy nappy change also.
Please measure your child from the neck down and compare the measurements with our sizing to ensure you order the correct size.
Save this product for later