Children's Clothes For You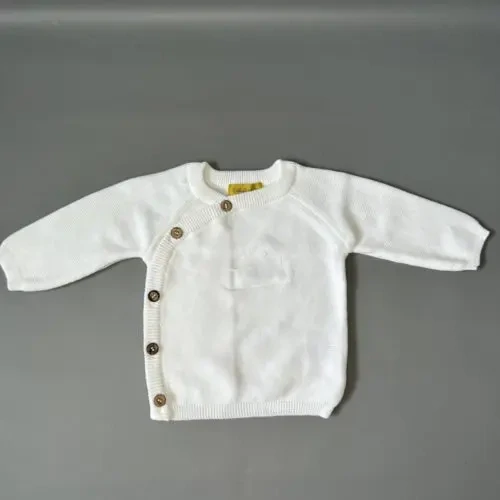 BabyBoo kimono Cardigan white
BabybooCardiW/0
Taras ChildrensWear Clothing
Product Details
Beautiful New BabyBoo showstopping kimono cardigans – beyond cute with a cloud motif on the front these fine knit organic cotton cardigans will be just stunning as a soft, cozy layer on your baby.
Save this product for later
Welcome to Childrenswear at Tara's where you will find quality childrens clothing brands for Boys and Girls like Mayoral, Timberland, Losan, Emile et Rose & Hatley.
Trading for over 32 years, Tara's is situated in the stunning West Cork Town of Clonakilty. Browse our website to see a selection of our stock and visit us in person to view our full range. We hope you enjoy shopping online at Taras.